The origin of the concept 'flight shame' came from Sweden, and support for this movement has seen sustained growth since 2018.
The underlying goal of promoting flight shame is to convince people to reduce the frequency of air travel because of its environmental impacts. Indeed, approximately 2% of human carbon emissions come from commercial flights.
The rise of flight shame
Before the pandemic, people's views already started to shift in favour of flight shame. In fact, some would argue that it became trendier as more and more young people have started to enjoy slow travel instead of getting on flights.
In addition, people's concerns about climate change in recent years have significantly increased. According to a 2018 Pew Research Center survey, the majority of most surveyed countries say global climate change is a significant threat to their nation.
In Greece, almost 90% of people regard climate change as a major threat. Climate action and awareness trends like these have existed for over a decade, and they continue to grow, especially in the debates surrounding long-haul travel and flight-shame.
Our opinions have shifted in parallel to our actions. For people working in many office-based industries, the pandemic forced employees and firms to find new ways to communicate and work, such as video conferencing to replace the former ways of travel and meeting. Due to reduced office and travel costs, many were incentivised to continue virtual work, or at least provide a 'blended' experience.
In terms of active solutions, some institutions have thought about developing green travel or cleaning up the pollution caused directly by air travel. Others came up with "non-profit" schemes for the passenger to offset the carbon emission emitted every flight, which however, comes with its own issues and distrust towards paying private companies.
This is because these many of these schemes calculating how much carbon dioxide is emitted on flights and offering ways to offset the equal amount of emissions through payments, don't have official certifications or a legal obligation to invest the money directly into green projects. As such, many are still sceptical about this whole process of mitigation.
Nonetheless, there are many other ways which firms could help to offset carbon emissions. For example, planting trees for every internet search, distributing energy lightbulbs to small communities in developing countries, or investing in green energy projects are such ways to tackle climate emergency without affecting travel.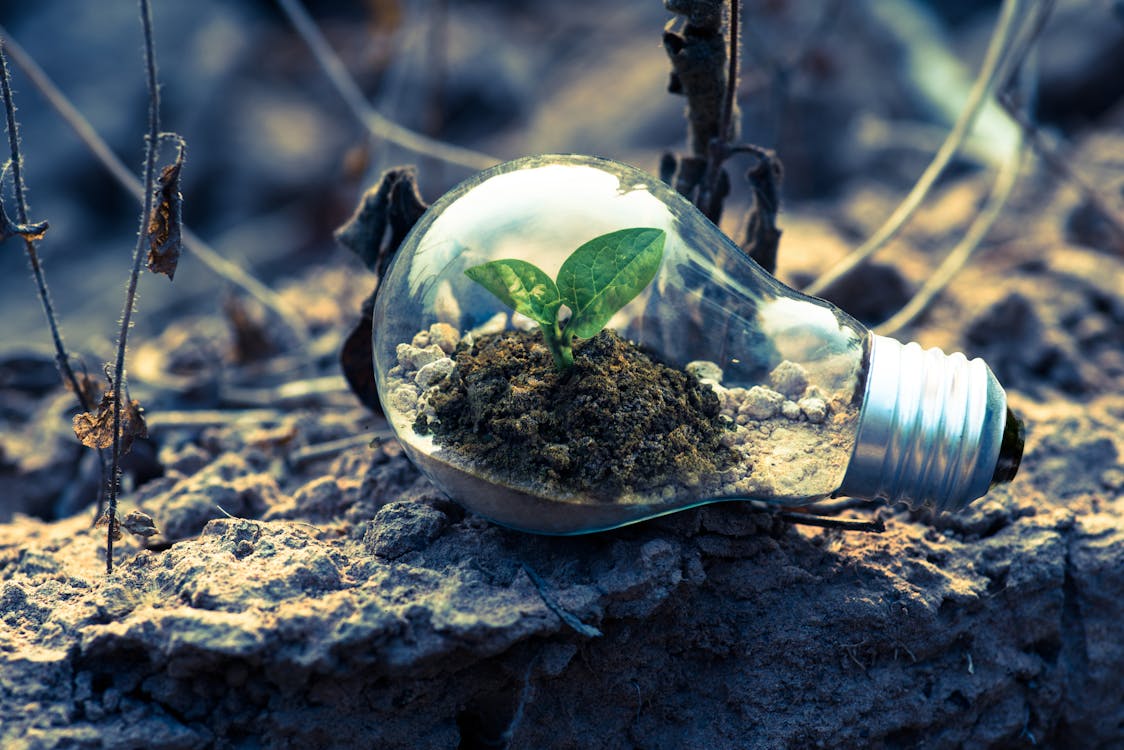 However, the implementation of these schemes also involves risks and problems. And, even though many people agree that we should pay more attention to the environment, the era of people and firms paying extra to offset their carbon emissions is yet to come.
Fostering resilience and sustainability in the aviation industry
Due to Covid, governments have sought to support the aviation industry, because of travel bans, a significant decrease in flight bookings and more generally the decrease of demand in the industry. Even though air transport represents a small share of GDP in most countries, it is closely related to the other sectors, especially aircraft manufacturing.
The aviation industry is a critical player in the global economy and affects many other activities and sectors. To promote sustainable growth for the aviation industry, policymakers have taken different approaches along the whole aviation value chain.
For instance, governments have aimed to preserve business dynamics through restructuring and supporting workers. Further, many governments have incentivised investments in the green transition, which, with more time and effort, could increase the aviation industry's long-term resilience during the shift towards cleaner energy and lower emissions.
The two global leading air travel companies also spent time considering the possibilities of green travel. On one hand, Airbus thinks that the investment in green hydrogen is enjoying unprecedented momentum as more governments cite this zero-emission energy carrier as an essential part of zero carbon emission strategies.
On the other hand, Boeing has also enacted environmental policies that continuously improve the environmental management system, preventing further pollution by conserving energy and resources. Additionally, Boeing's research team have strived to provide leading technologies that enable the development of future sustainable aerospace solutions.
This includes research into ways to innovate biofuels, fuel cells, and hybrid-electric propulsion to reduce pollution rates. Boeing Research & Technology has also partnered up with the U.S. Federal Aviation Administration and the National Aeronautics and Space Administration, to research next-generation concepts and technologies that could make air travel more environmentally efficient. 
For the aviation industry, the hydrogen economy will probably experience a shift in the future, but there is still a long way to go from here. Currently, green hydrogen only accounts for a small proportion of the total hydrogen produced.
However, again, this will likely change as public and private-led investments continue to bring down the costs of green energy, and we collectively continue our push to offset our pollution overall.
Final remarks
In the context of climate change, flight-shame serves as a small yet powerful benchmark for our shifting attitudes, as we continue to approach towards an era where we take more individual accountability for our actions.
This is important because as individuals' attitudes shift, so do the reactions of the largest corporate polluters. All in all, this is indicative of something that we, on some level, have known all along; businesses want to please their customers in order to survive and grow.