In October 2018, the world was moved when Angela Merkel, German chancellor since 2005, announced she was stepping down from the CDU (Christian Democratic Union) leadership, and not running for a fifth term in the 2021 federal elections. Three years later, this is now officially Germany's new reality.
In her sixteen years as chancellor, Merkel solidified Germany's place as the biggest economic power of Europe, boasting a GDP of $4 trillion, and consistently low unemployment rates. The executive decisions made enabled the nation to efficiently recover from the 2008 financial crash, deal with a migrant crisis, and come out quasi-unscathed post-pandemic.
Her influence can be epitomised through her infamous words: "Wir schaffen das" ('We can manage this')
On an international level, she managed to secure trading relationships with large powers, notably China in the automobile industry for example. Overall, it is undeniable that her stance on domestic and international trade, economics and finance has seen immense success over the past decade.
Yet, this time around, Merkel's successor as leader of the Christian Democratic Union (CDU), Armin Laschet, has struggled to attract the support of his predecessor. The centre-right 'Union' (comprising the CDU, the Christian Democratic Union and the CSU, the Christian Social Union) has suffered their worst electoral result since 1945, winning just 24.1% of the vote.
Meanwhile, the Social Democratic Party of Germany (SPD) led by Olaf Scholz, Merkel's finance minister, secured 25.7% of voter support. The SPD looks set to ally with the Green party and liberal FDP to form a coalition government, in the process forming what has been described as a 'traffic light' coalition. If the polls are correct and Olaf Scholz becomes chancellor, a new economic landscape may emerge within the country.
One of the most significant changes that seems plausible in post-Merkel Germany, is an increasingly expansionary fiscal policy. An SPD/Green/FDP coalition is likely to favour more progressive taxation regimes, greater public investments in supporting the ageing population, transport, and digital infrastructures, and an increase in the hourly minimum wage from €9.60 to €12.
With regards to environmental issues, the Green's commitment to spend €10 billion annually on international climate finance and the party's call for a 70% cut in greenhouse gas emissions from 1990 levels by 2030, may pose a challenge to the international hegemony of the German automobile industry in the coming years.
Leading German companies like BMW or Mercedes-Benz even feared a "red-red-green" coalition – whereby the Green party would push to impose a stricter speed limit on motorways and a ban on combustion engines. Although this has not come into action, and the industry – which makes up to 10% of Germany's GDP – has been largely relieved with the more moderate outcomes of the election, an inevitable environmental shift is bound to happen.
The automobile industry will have to change, and transition towards greener production and consumption methods. For example, Volkswagen recently announced its $73billion investment into electric and battery-powered vehicles.
This new stance could impact Germany's trade relationships with China, concerning mostly those in industrial machinery and vehicle production. While Merkel pushed during her entire time in office for a close connection with the country, not much has been said yet by the Scholz administration on the topic.
However, much has been speculated. As China accounted for 38% of Germany's global car sales in 2020, many have seen this relationship as one of dangerous dependence. While the two nations have hugely invested in company cooperation, such as Daimler with BAIC, or BMW with BBA and Volkswagen with SAIC, a "systemic rivalry" still exists.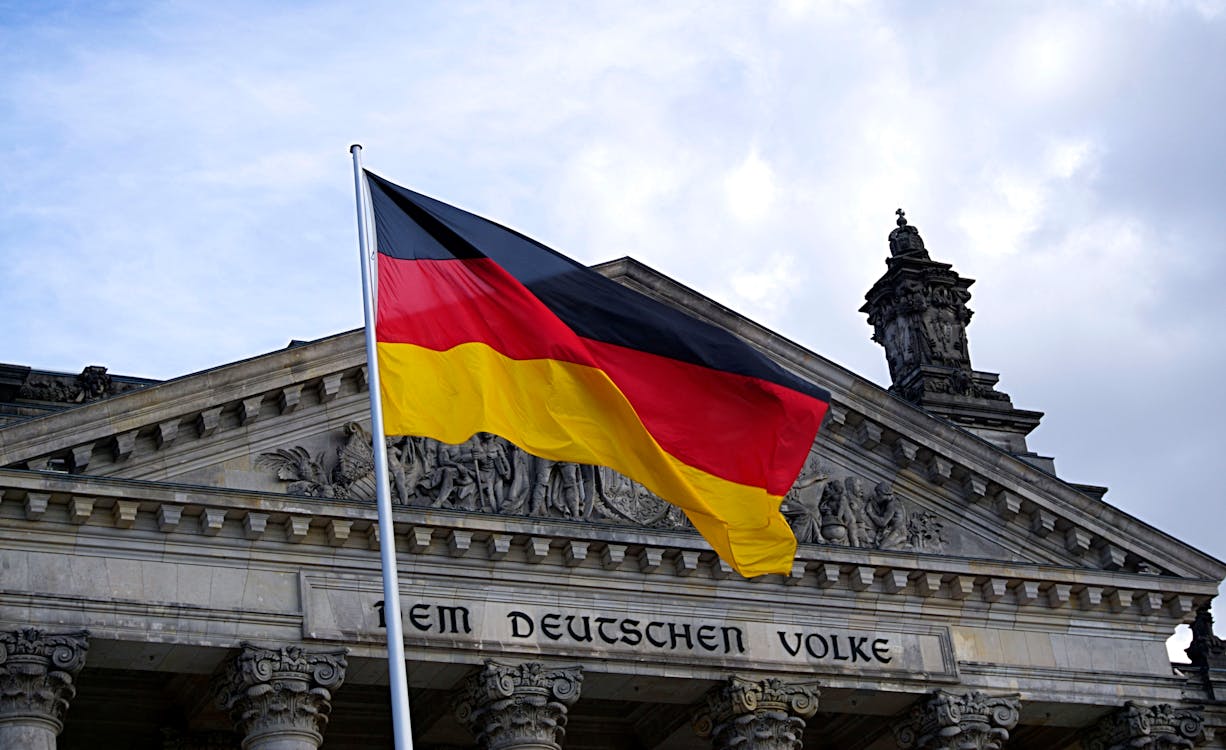 In terms of its alliances with its neighbours, post-Merkelian Germany looks set to widen and deepen its levels of integration in the European Union. Whilst Merkel was often criticised for keeping the EU at an arm's length, all three coalition parties – and particularly the SDP and the Greens – value greater European integration.
The general economic landscape of Germany is transitioning as well. In fact, a new wave of German economists is emerging from this election, calling for less fiscal discipline and calmer reactions to inflation.
Finally, the 'traffic light' alliance broadly align in their commitment to Overseas Development Assistance (ODA), despite some reluctance from the more fiscally conservative FDP. The Greens have expressed desire in reforming the 'debt brake' which would allow for greater flexibility in deficit spending, and a greater ability to maintain current levels of ODA at 0.7% of Germany's Gross National Income.
What is sure is that the winds of change are blowing towards a more left-leaning, less conservative version of Germany. These changes forecasted to impact many industries – such as the automobile one – and more broadly, the whole economic system of Germany and the EU.