"Once you overcome the one-inch-tall barrier of subtitles, you will be introduced to so many more amazing films" – Bong Joon Ho, South Korean Director and Creator of "Parasite".
The success of the Squid
Netflix's Squid Game has taken the world by storm, quickly becoming the platform's biggest series launch with 142 million households watching it in the first four weeks of its release. In fact, Netflix shares consequently rose by 3% in after-hours trading and their subscriber growth is expected to surpass Wall Street's original annual expectation.
Squid Game is not the first Korean Film (K-Film)/T.V. success story. For example, Parasite became the first non-English language film to win the Academy Award for Best Picture in 2019 and grossed globally $259 million at the box office. Other recent K-Film successes include Snowpiercer, Oldboy, Okja, and The Handmaiden.
The history of K-Film
Officially formed in 1945, the K-Film industry has experienced domestic success throughout most of its life. Furthermore, it experienced a 'Golden Age' between 1955 and 1972, which was ushered in by the now lost 1955 film, Chunhyang-jeon, which drew roughly 10% of Seoul's population to the big screen.
As the 21st century has begun to take shape however, it seems a new 'Golden Age' is taking shape. In 2020 the Korean Film Council released that the K-Film market was now worth $5 billion reporting over 226 million moviegoers.
So where does it stand amongst the heavy hitters?
There are many discrepancies in the value reports of the K-Film industry, but the majority of reports estimate its worth at around $1.5 billion, which would place it at number 7 in the global rankings.
However, according to the Korean Film Councils statistics, the K-film industry is fourth globally, behind the UK ($6.5b), China ($6.6b) and the US ($11.4b). This would make it the second largest film industry in Asia and the largest film industry in the world per capita. Regardless of statistical discrepancies, it is clear that the Korean Film and T.V. industry is now part of the global mainstream.
Looking into a global future
In context of the success of the Korean Film and T.V. industry, it is also worth looking at the future of media as a global platform. The new way to consume T.V. and film is using Over-The-Top (OTT) platforms such as Netflix and Disney+. This has swung the door wide open for the consumption of a more global media.
Netflix, in the past three years, has substantially grown its international production output with new offices in Madrid, Paris, and Mexico City. Netflix also first reached Japan in 2015, South Korea in 2016 and now makes up for over half of South Korea's OTT media consumption.
According to Netflix's TV head, Bela Bajaria, since 2019, streaming of non-English content by US audiences is up by 71%. This is not solely due to the sudden popularity of Asian shows like Squid Game and the Japanese show Alice in Borderland, but also due to shows like Lupin (France) and Money Heist (Spain) that have played an integral part in growing international customer bases.
This globalisation of media is not restricted to the visual however. Indeed, the music industries of the world – thanks to platforms like Spotify and Apple Music – are now seemingly less and less restricted by language barriers.
Again, South Korea seems to be leading the charge, as might be expected with the sudden boom in K-Pop as a genre, with bands like BTS sitting atop the no.1 spot for best-selling artist worldwide in 2020.
Other non-English language hits have also taken to world by storm recently, for example, in July 2017, "Despacito" became the worlds most streamed song with 4.6 billion streams.
A global past?
Cross-country and cross-language films, however, are not a completely new phenomenon there have been instances in the history of film and T.V. when non-English media had reached high levels of popularity. Just some examples of this include the Martial Arts films of the 1980s, with films like Shaolin Temple (1982) and Return to the Chamber (1980), as well as the growth of anime, with some late 1980s and early 1990s cult-classics like Akira (1988) and YuYu Hakusho (1990).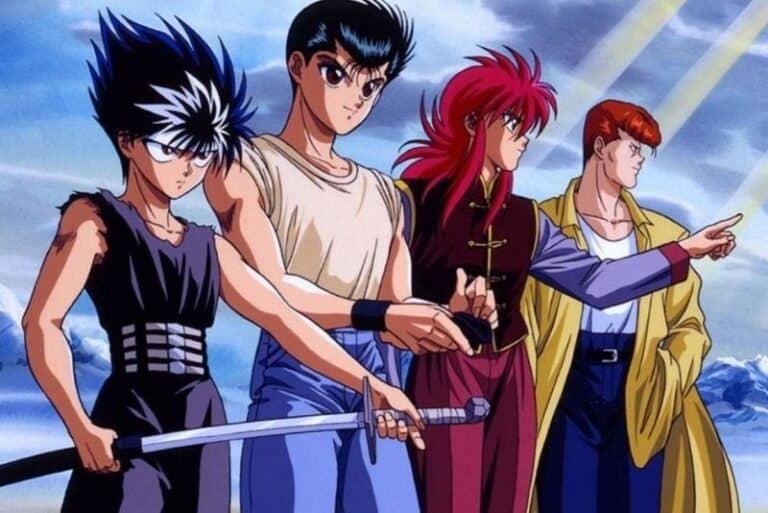 Although certain case studies show that non-English TV and film have historically seen sudden and global rises in popularity, the statistics don't lie. Out of the top fifty non-English highest grossing films in history, only one was released before the year 2000 and that was in 1997 with the Italian film Life is Beautiful.
The verdict
With the emergence and incredible popularity of OTT streaming platforms, films and T.V. are no longer restricted by language. Squid Game is, for now, the most palpable example of this, showing that subtitles or language "dubs" are but an insignificant barrier to global media.
In a world that is not just limited to visual media, the success of musical artists like BTS show that even the international music industry isn't akin to these historic trends, and that there is no longer a barrier in the consumption of such media.
At the moment, South Korea seems to be leading the charge into the global sphere. Why South Korea specifically? That is up for interpretation, but perhaps it is simply because the quality of content being created in the country simply surpasses other nations' film industries, or perhaps it is simply a "craze" that will eventually pass. Only time will tell.
Regardless, it is clear that now, media as a whole is no longer bound within national borders or restrained by language. It is now a global platform that will mould the future of entertainment; it is a phenomenon that is here to stay.