When an employment opportunity opens up, recruiters spend hours upon hours looking through a sea of identical-CVs and cover letters. The big question that candidates must ask themselves therefore, is how to set themselves apart from a multitude of candidates, with similar qualifications and backgrounds.
Imagine that same person. He stumbles upon a CV, identical to the others, and yet he stops and puts the CV in the "interview" pile. What made him differentiate this candidate from the others? Networking.
It is the process of finding, contacting, and speaking with professionals to build relationships with, gain knowledge from and eventually be offered interviews, jobs, or internships as a product of those relationships.
It often seems like students, graduates, or post-graduates are thrown into the mysterious world of internships and career opportunities, but end up feeling like small fish in a big pond, resembling any other person with ambition, a good CV and a great work ethic. However, networking can change that; networking can put you at the top of a list of interviewees and applicants, and can single you out as the one in a thousand.
So, why should I network?
Often, people don't see why networking is so important, or rather, they find it distasteful or taxing, as if they were taking profit of someone; it sounds superficial. However, looking at networking in the lens of a sort of mentorship, or help and advice, is perhaps a better and more logical way of considering it.
There are several strategies you can adopt designed to overcome this point of view. For example, viewing networking as a learning opportunity and approaching it with excitement and curiosity can help. If you are prevention-focused, and regard networking more as a necessity than an asset, perhaps changing your mindset to being promotion-focused could yield more results.
Promotion-focused people think about growth, advancements, and accomplishments. They approach their activities with excitement and curiosity, they work with an open mind, and they entail new challenges. Prevention-focused people should focus on the aspect of learning about other people's experiences, gaining advice and help from them, rather than thinking as an opportunist.
Visualising networking as an opportunity of discovery, and concentrating on the positive aspects of networking, such as how it's going to help you find a job, familiarise yourself with the industry, can make you feel less alone in your journey, and how it's going to broaden your knowledge will make it worthwhile.
Another strategy to find purpose in networking is identifying common interests with the people you are connecting with. Substantive and shared interests are a good way to align and make genuine connections with people you meet.
A great thing about this strategy is that it does not even have to be related to work, it can be about any interest you may have in common with that person. The importance of networking is that you forge meaningful and authentic relationships, and that they remember you.
A third strategy is thinking broadly about what you can give to the people you are networking with. It is important to think beyond the obvious. Students generally have a harder time networking and understanding why they have to network. They often think that since they are not professionals, and have little to offer, they can postpone networking until later when they can acquire more benefits. This is not true.
It is important to remember that you can offer non-tangible assets, such as productivity, building on their reputation and recognition. Just as networking helps you reach a career goal, networking also looks good on the people that have helped you reach that goal. You are also a valuable contact, and you have more knowledge than you think. If you are recommend for an opportunity and you do well, the people that have recommended you also do well.
But, where do I network?
Online and in-person networking is very different, and during the pandemic, online networking has been most prominent. There are three main methods to conduct networking.
The first one is informal interviews. This is the most recommended as you build relationships with professionals over time, and you don't put everything on the line in one single call or interview.
The basic process consists of finding names through LinkedIn or other social networks. Then, request an interview or discussion through email, and set up a call and conduct the informal interview.
Be sure to send and ask for updates – but be careful not to harass them as you don't want to come off to strong and bombard the people that are helping you.
Finally, ask to either pass your resume, be plugged or referred. This method works best for undergrad or recent graduates, as they have time to build a relationship with the companies they are applying for.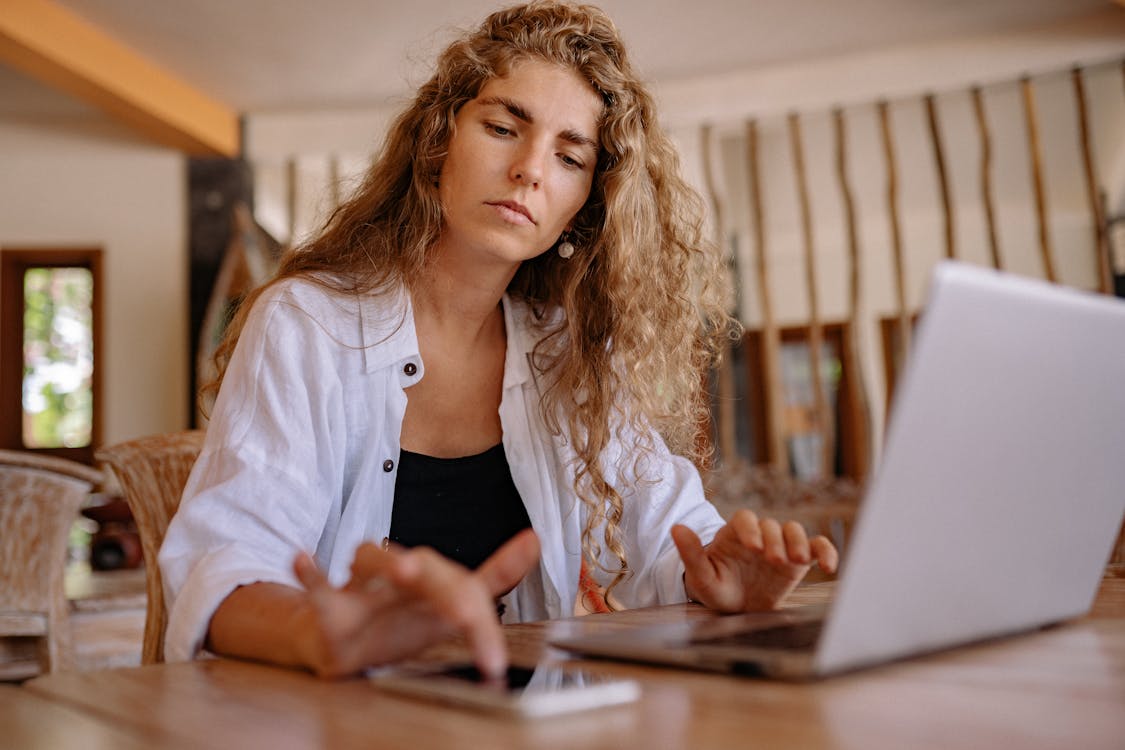 The second method is cold emailing, where you ask a company or individual contact directly for internships or job opportunities. The process is quite similar to informal interviews. You ask directly about an internship or jobs through e-mail, and on the actual call, get to the point and ask about openings. Following up is essential for every method, simply because you are likely to get a negative response initially, so it's important to continue emailing and insisting within reason.
The final method is the most difficult of all: cold calling. Even if it's effective, it requires practice and courage, as it forces you to speak directly on the phone with potential employers, without having any contact with them before-hand. The process is to get a list of banks, plan your pitch, place the call, and do the follow-up until they give you information on whether you have been successful or not.
Final tips
There are a lot of traps in which students or recent graduates happen to fall in when networking. Trying too hard to impress is superficial, and noticeable to employers. You will leave a much better impression if you are honest and show vulnerability, as well as interest and curiosity.
Moreover, using the wrong contact channels is a very common mistake. LinkedIn is great for finding people, but not for communicating. It is much better to e-mail a contact you have found on LinkedIn. Additionally, writing emails that are too long and general will not help you network. They are too broad to target a company, and therefore give the impression that you do not want this specific position at this specific bank for this specific reason.
Finally, not following up is a great mistake. As said before, you will probably not get a yes right away, it is important to insist so that they see your motivation and willingness.
Networking is essential in today's world. Education and hard work alone are not necessarily sufficient to land a job opportunity and to advance in your career anymore. Networking has become a must-have skill that will drive future employment opportunities in an ever-increasingly competitive job market.